Automated Drilling Units
Sugino offers the small and light weight units, heavy duty units with high torque and high thrust, servo feed type units as well as an compact, light-weight pneumatically-operated units.
Automated Tapping Units
Sugino offers rigid and high accuracy mechanical feed and servo feed types tapping units for various thread sizes. A multi-spindle tapping heads can be easily attach to the tapping units.
Servo Feed Type
SSTR
The Synchro Tapper REVO series are units capable of high speed precised work. The spindle rotation speed can be adjusted by the speed control box and build-in AC Servo motor improves an accuracy and reduces a total cycle time. A Synchro Tapper units with a servo driver can be easily connected to customer's universal PLC.

>> REVO SSTR 2, 3, 5, 6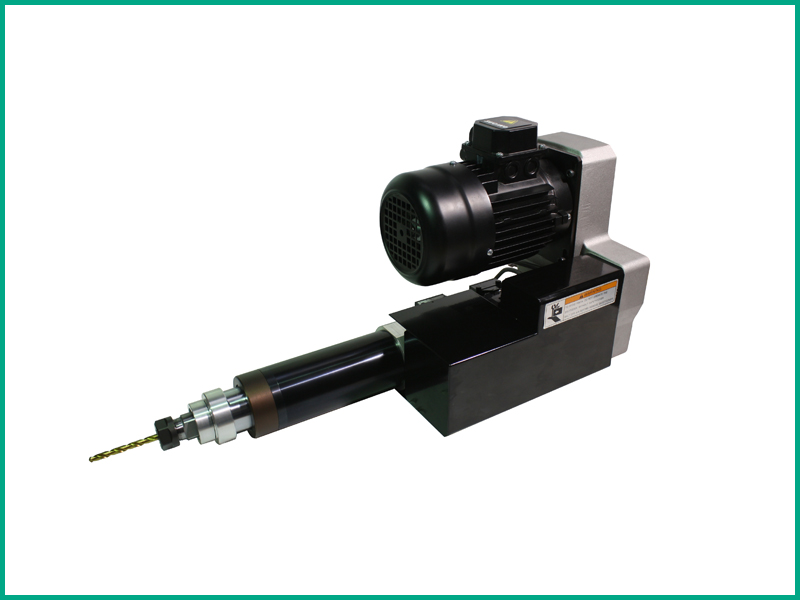 Gun Feeder
The "Gun Feeder" is a high-precision, high-efficiency gun drilling machine developed exclusively for small-diameter, deep holes. It is optimized for drilling small-diameter and deep holes used in applications like fuel injection nozzles, sleeve pins for molds, and parts for hydraulic machines.