Compact, General-purpose drilling and tapping unit SELFEEDER DUO
Half a century since its first release. Now the most universal drilling and tapping unit for special-purpose machine is born.

A machine tool specialized for mass-production of specific parts in a short time.
For example, special-purpose machines are used for machining large parts that cannot fit into machining centers, long parts, and parts after three-dimensional molding that are difficult to transport and detach.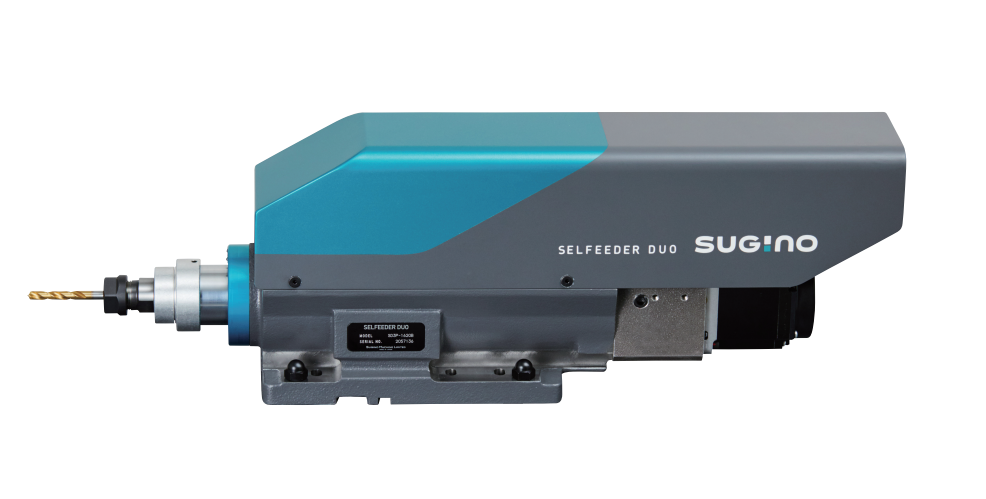 Reference video of Selfeeder DUO
Specifications with enhanced versatility
- Servo motors are installed on both spindle rotation and feed.
- Both Drilling and Tapping with one unit
- Capable of a wide range of machining diameters and inch screws
- International voltage specifications
Specifications that can be easily reused even in the rebuilding of special-purpose machines
- Easy to change the machining capacity by changing the servo motor
- Compatible with changing tools and holders by switching the spindle nose shape
- With SUGINO's multi spindle head, production can be even more efficient.
Basic specifications
SELFEEDER DUO, a highly versatile unit that achieves both drilling and tapping with one unit, offers seven types of spindle and motor sets that meet a variety of machining conditions.

You can find in the product catalogue:
- Specification Chart of Drilling and tapping dual-purpose
- Specification Chart of Dedicated for tapping
- Dimensions
- Spindle types: Collet, Jacobs Taper, Adjustable Spindle Noses
- Electrical accessories