Multi-spindle Drilling and Tapping heads
Construction of multi-spindle heads is adapted for easy attaching to the Selfeeder drilling units and tapping units. A production capacity at the same or even shorter production times is increased by using of multi-spindle heads. In addition Sugino offers the 2-spindle heads with fixed or adjustable (variable) spindle center distance. There are about 300 models available in our range. Sugino designs and produces the drilling and tapping heads with atypical dimensions according to the customer request. Using a multi-spindle drilling heads and tapping heads in combination with Selfeeders and Synchro tappers lead to the the same high-precision result as achieved as by using a single Selfeeder or Synchro tapper unit while substantially increasing the production efficiency.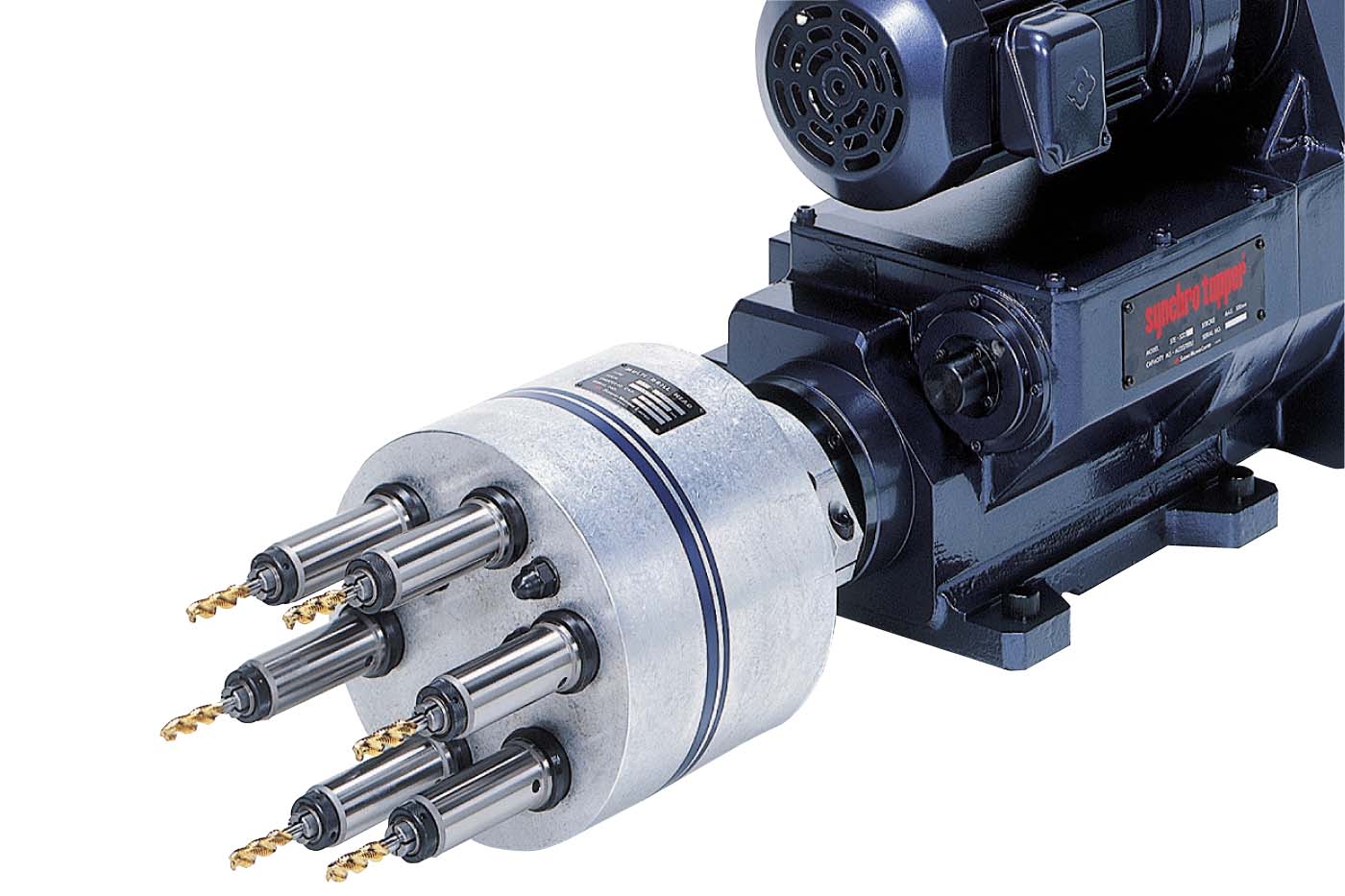 Capacity

Ideal for high speed and high efficient drilling and tapping process.
More than 4 spindles are available upon request.
Spindle center distances and capacities are approximate. Please contact us for more information.