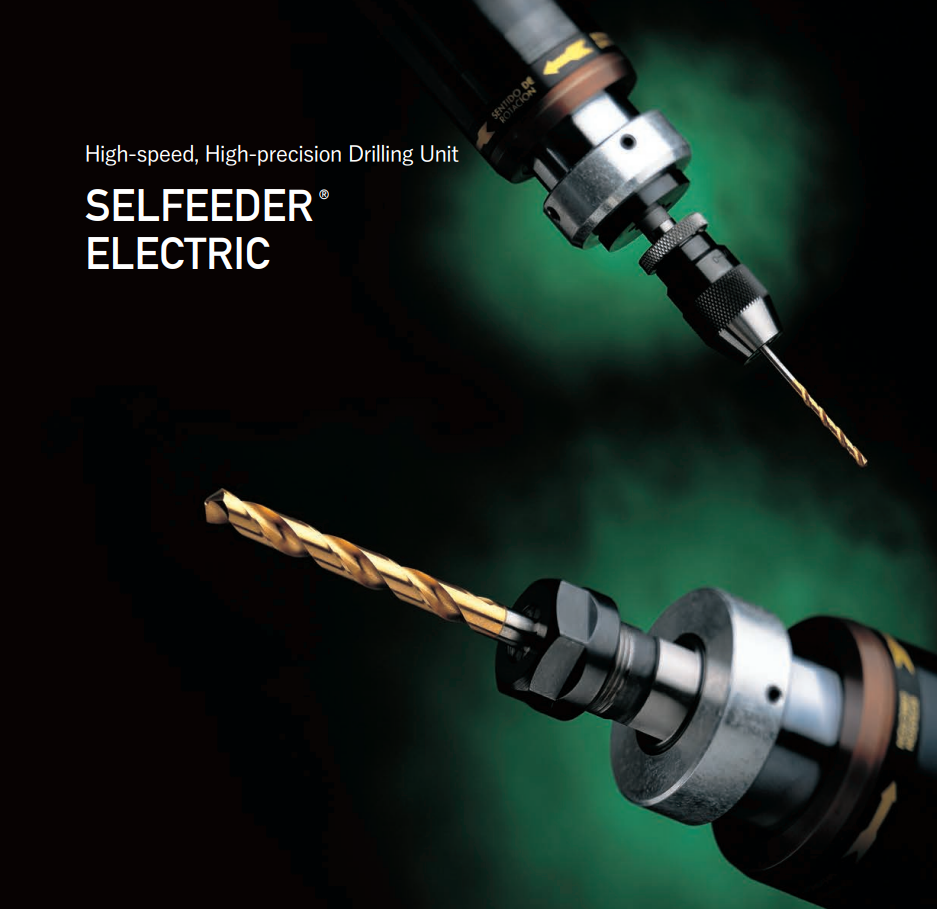 Automated Drilling Units - ELECTRIC Series
The ELECTRIC series, designed with latest technology for high-speed and high-precision operation.
These feature maximum durability, wide variety with enhanced rigidity and reinforced functions without sacrifaccing compactness.

(1) Enhanced Rigidity
The guide bar held firmly in the box-shaped frame minimizes the eccentric forwarding of the unit. Thus, rigidity is enhanced. Precise drilling is possible due to min. eccentricity of the ram when the spindle is moving forward.

(2) Reinforced Function
A double waterproofing measure (slinger and rotary seal) is provided in the spindle section to protect the bearings inside for standard JT spindle. The ram is equipped as standard with a hold back mechanism to prevent the ram from dropping when the air supply is cut off. (Option for ES6 - ES7). Easy maintenance and max. safety are also assured.