Ream Roller
Based on our experiences with the customers Sugino has newly developed the reamer and roller combined tool that easily provides the simultaneous mirror finishing.

(1) Precision internal diameter finish
Roller works as a guide to restrict vibration or run-out during operation.

(2) Quick one-pass operation
The combination of high speed Reamer and Roller enables short operation time as well as mirror finish.

Roller Burnishing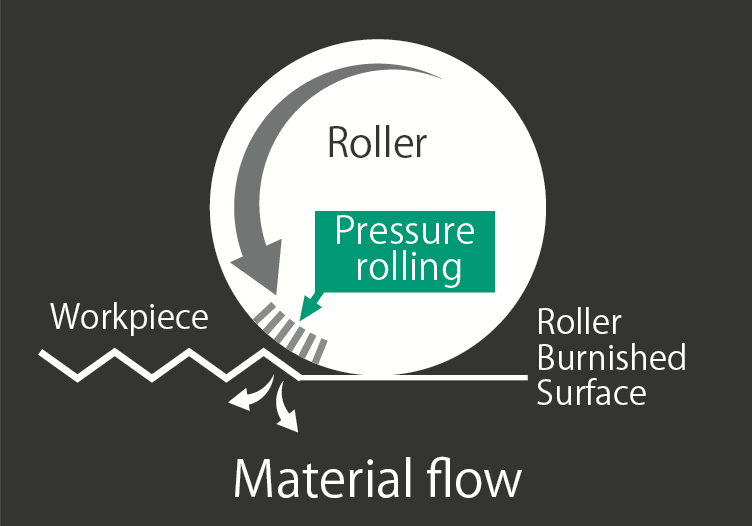 - Rollers compress the metal to make smooth finish which is suitable for sliding or sealing surface.
- Compressed metal surface is strong against friction and/or fatigue stress.
Roller Guide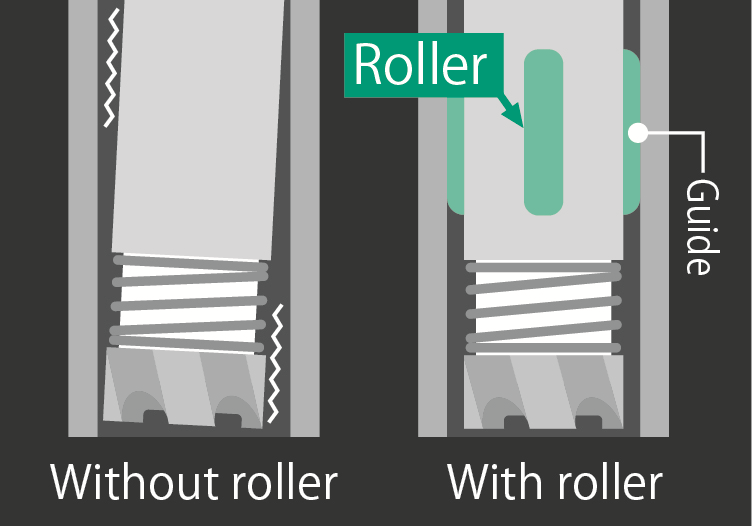 - Roller works as guide to restrict vibration during operation, while obtaining stable dimension finish.
- The Roller, while compressing the metal surface, erases retractscratches made by the reamer.
Replaceable Reamer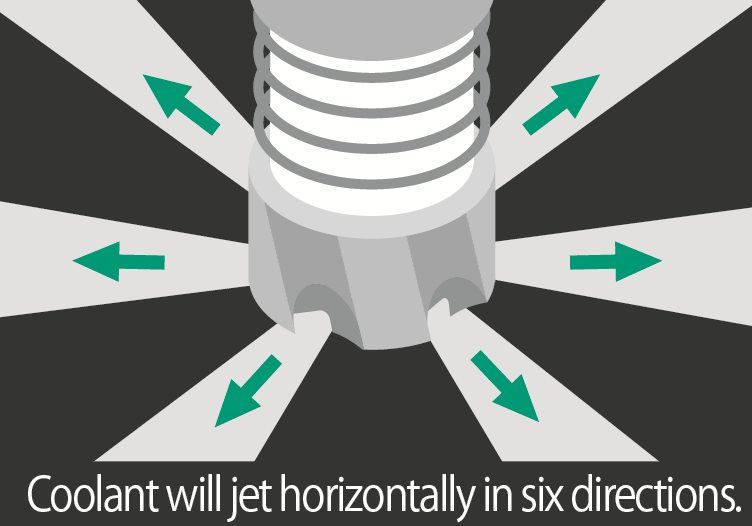 - High Speed Cutting
- Throw-away Reamer reduces running cost
- Coolant-through specification
Chips discharging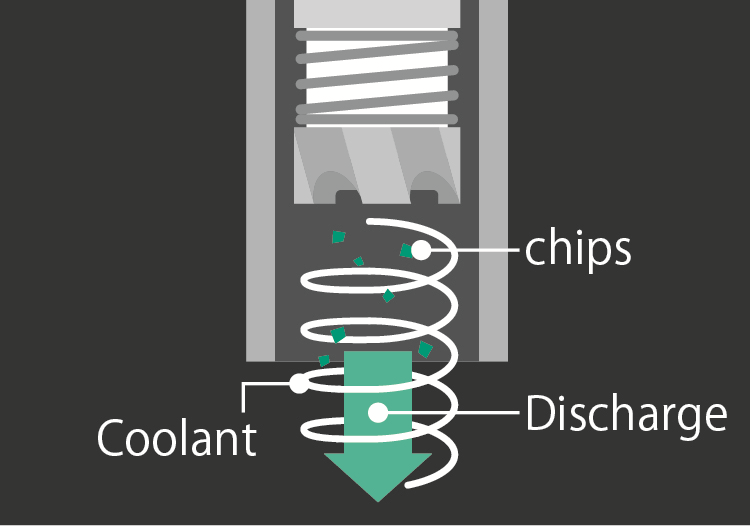 - Left-helix Reamer and coolant-through flows out cutting chips in forward direction.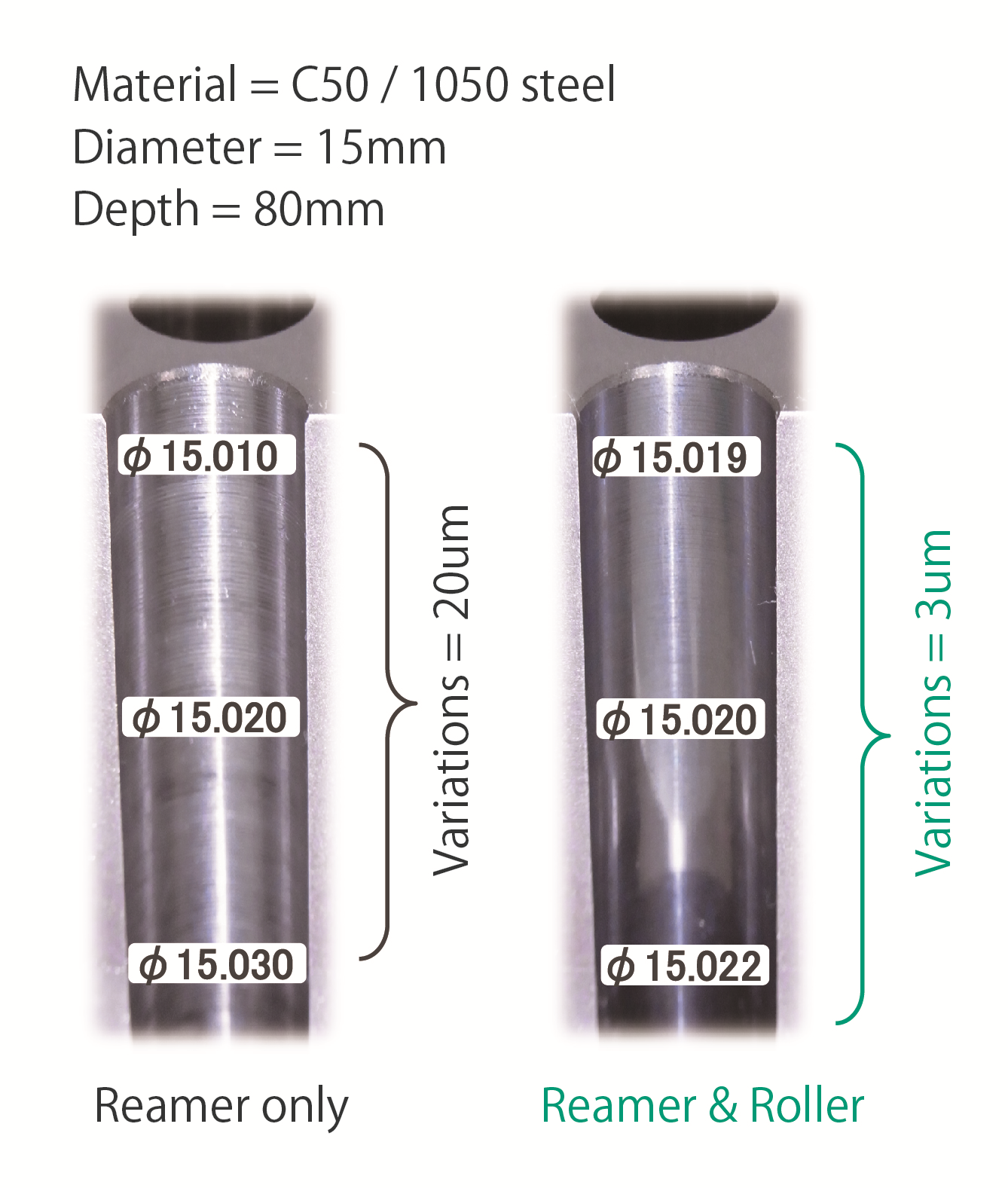 Sequent Machining Results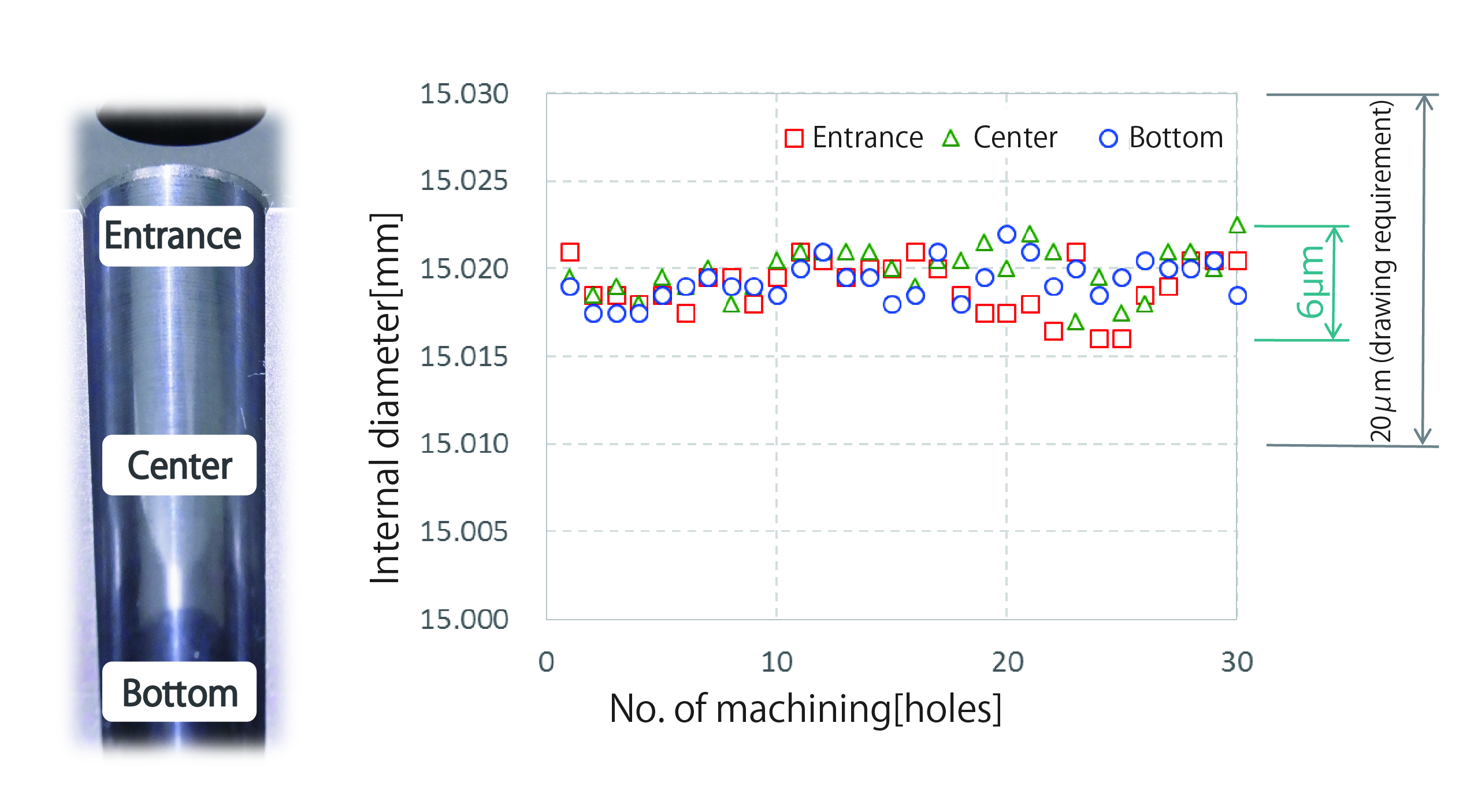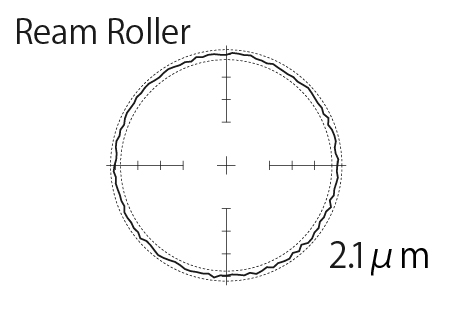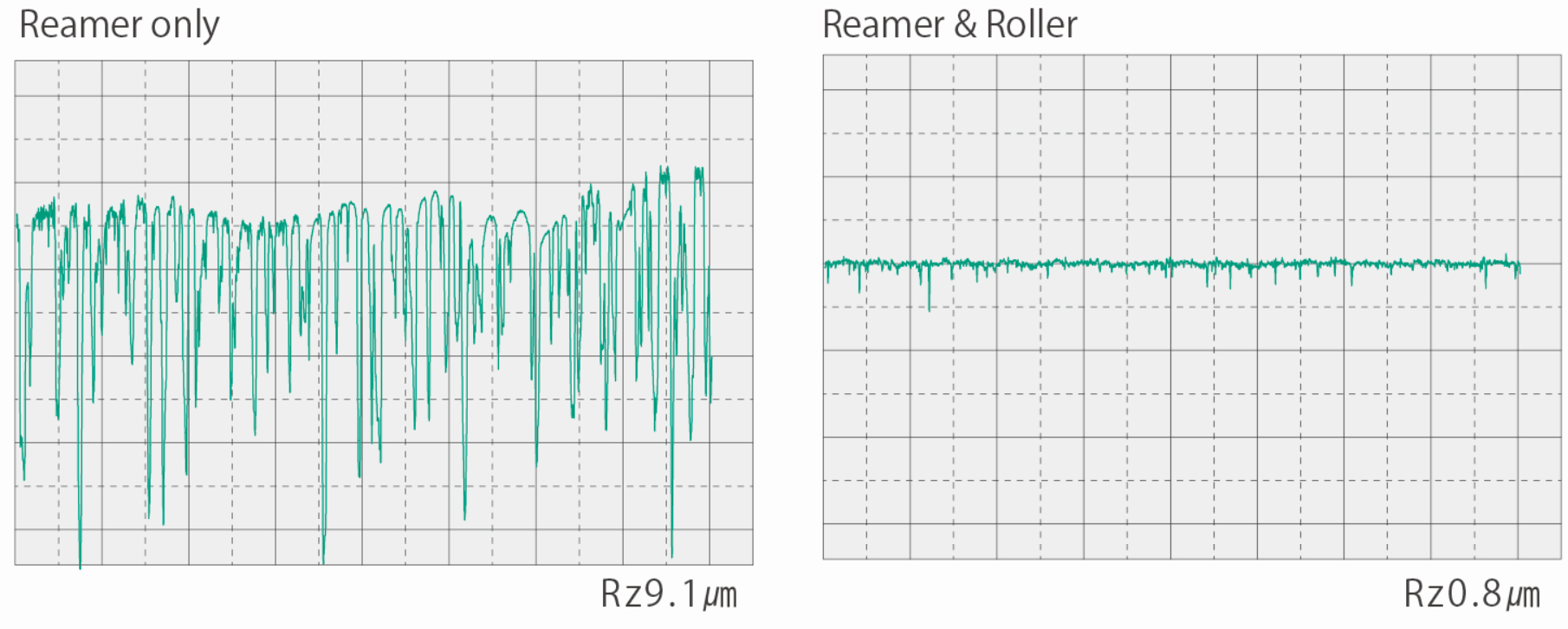 Operation Time Comparison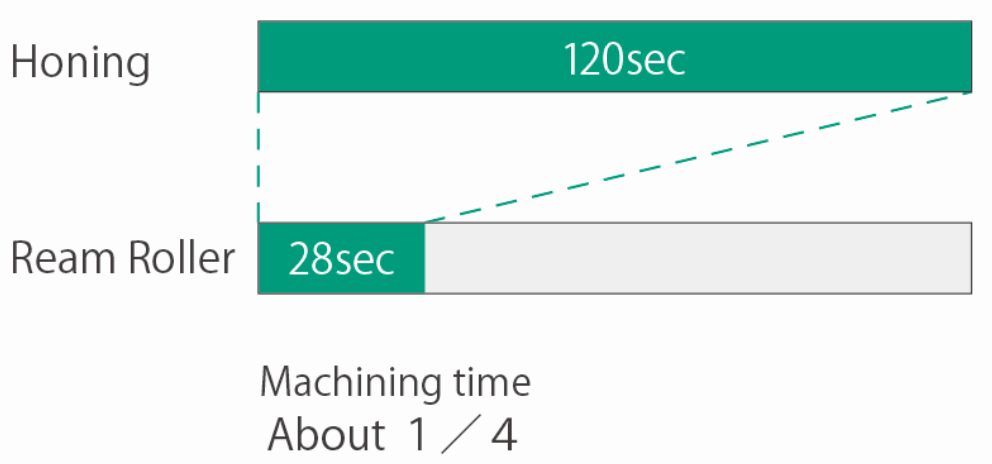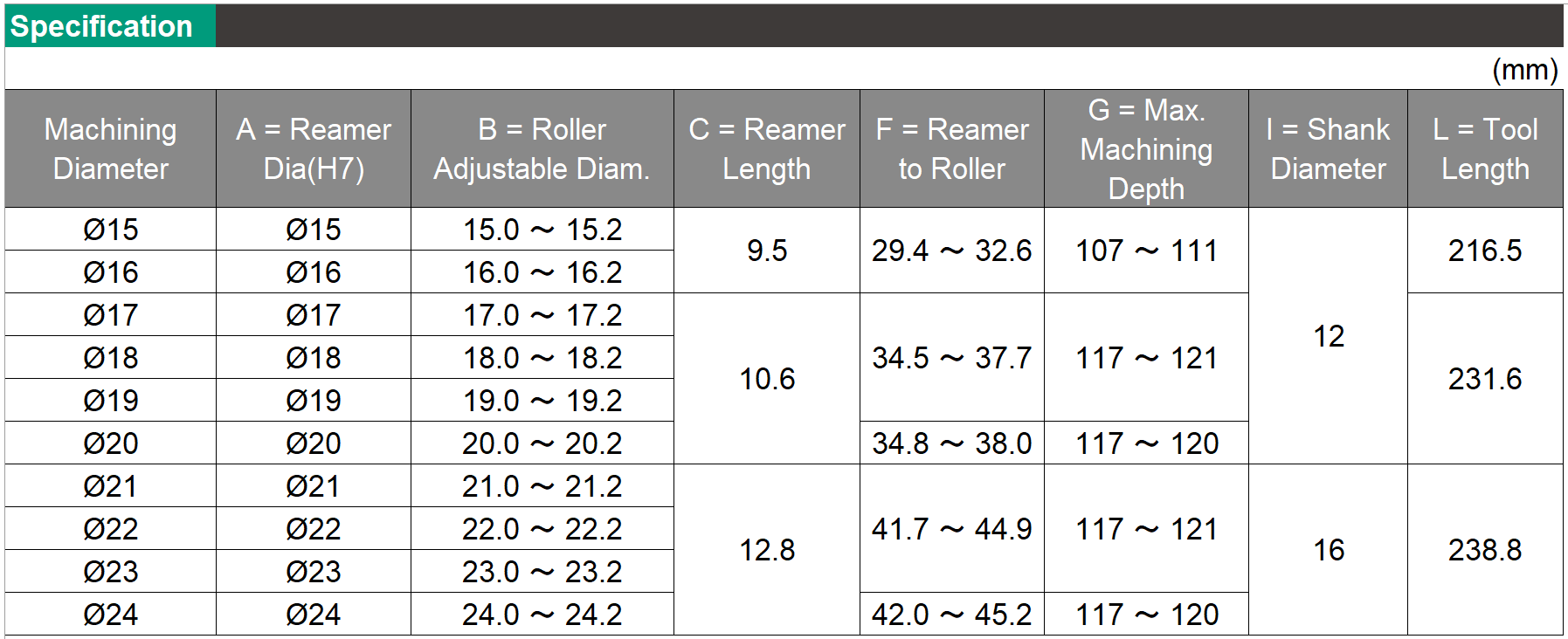 Obtained diameter is approx. 0.01mm larger than Reamer diameter.
A max. machining depth (G dimension) varies depending on roller diameter setting (B dimension).
Please feel free to contact us if you need the size which is not shown on above table.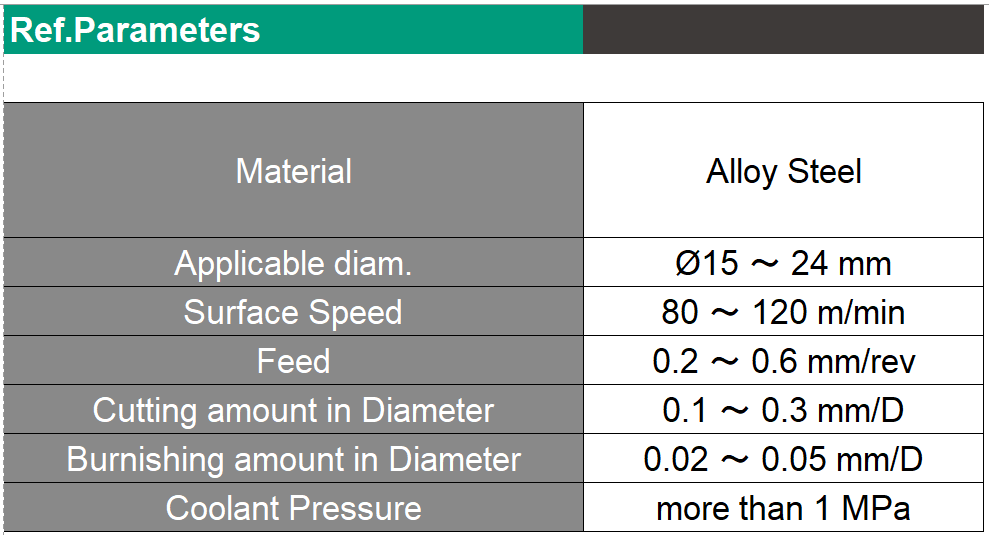 Please contact us for more machining references of other material.
Burnishing amount = (Roller diameter) - (Reamer Diameter)
The machine has to be equipped with coolant-through specification.